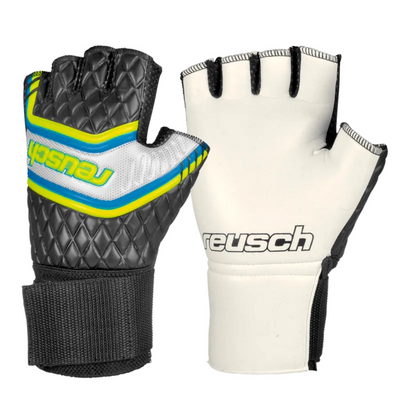 Reusch Sala Futsal GK Gloves - Yellow/Blue
This Reusch Sala Football SFX Glove is specially designed for the futsal guards with the fingertips cut to promote precision clearances.
It has a natural latex and an elastic wrist with double anchorage. The long palm descends to the wrist to increase the contact area.