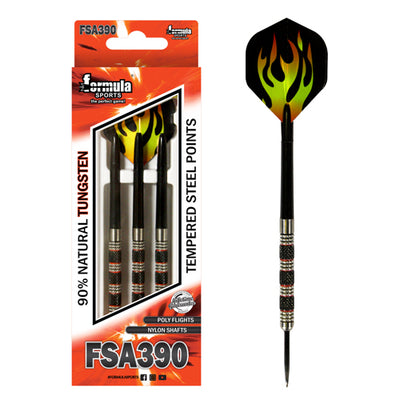 Formula Sports FSA390 90% Heavy Tungsten Dart 34g
Formula Sports FSA390 is a top of the range 90% Tungsten dart with a striking black and orange feature throughout barrel grip.

The FSA390 features a huge range of 19 different weights, allowing players to easily experiment with different weights from the same range 90% Tungsten.

WHAT'S IN THE BOX?
3 x 90% Tungsten Barrels
3 x Black Nylon Shafts
3 x 100-micron 2D Holographic Flame Flights
3 x Tempered Steel Points