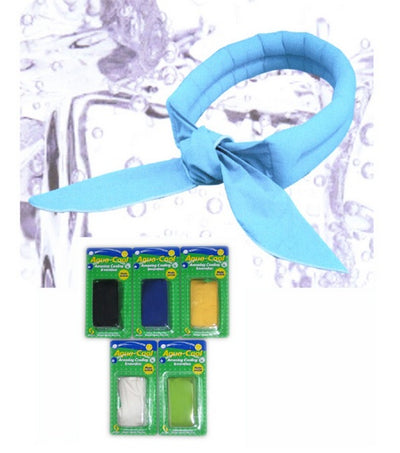 Description:
Aqua cool helps absorb large amounts of sweat from the body
Scarf style design to keep neck cool
Features:
Crystal polymer gel base - can absorb large amount of sweat from the body and give you long lasting cooler feeling.
Reusable scarf can be used over 30 times.
Excellent for all kinds of sports and outdoor activities.
How to use
Submerge the scarf into cold water for 3 - 4 min.
Remove moisture from the surface of the scarf and place it around the neck, on the head or on other body parts as desired.
Keeping it in a freezer or cool chamber will enhance the cooling effect.
SIZE: one size
PACKING: 1 pcs/pack
Made in Korea
Supplier Code: TNAJAC