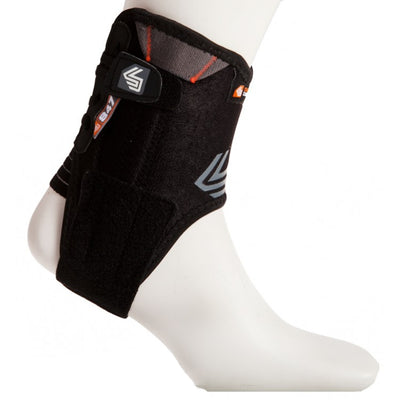 Shock Doctor Ankle Stabilizer/Supp Stays
Quick fit low profile design with speed-lace closure .
LEVEL 2 – MODERATE
BEST FOR: Helps prevent and heal Grade 1 and 2 sprains and minor ankle instability
Integrated flexible bilateral support stays comfortably surround joint
Adjustable footbed wrap for correct anatomical fit
Convenient finger tabs offer easy grip pull when fitting
WARNING: This product is not a substitute for medical care. Always seek professional medical advice for the diagnosis and treatment of pain, injury or irritation.